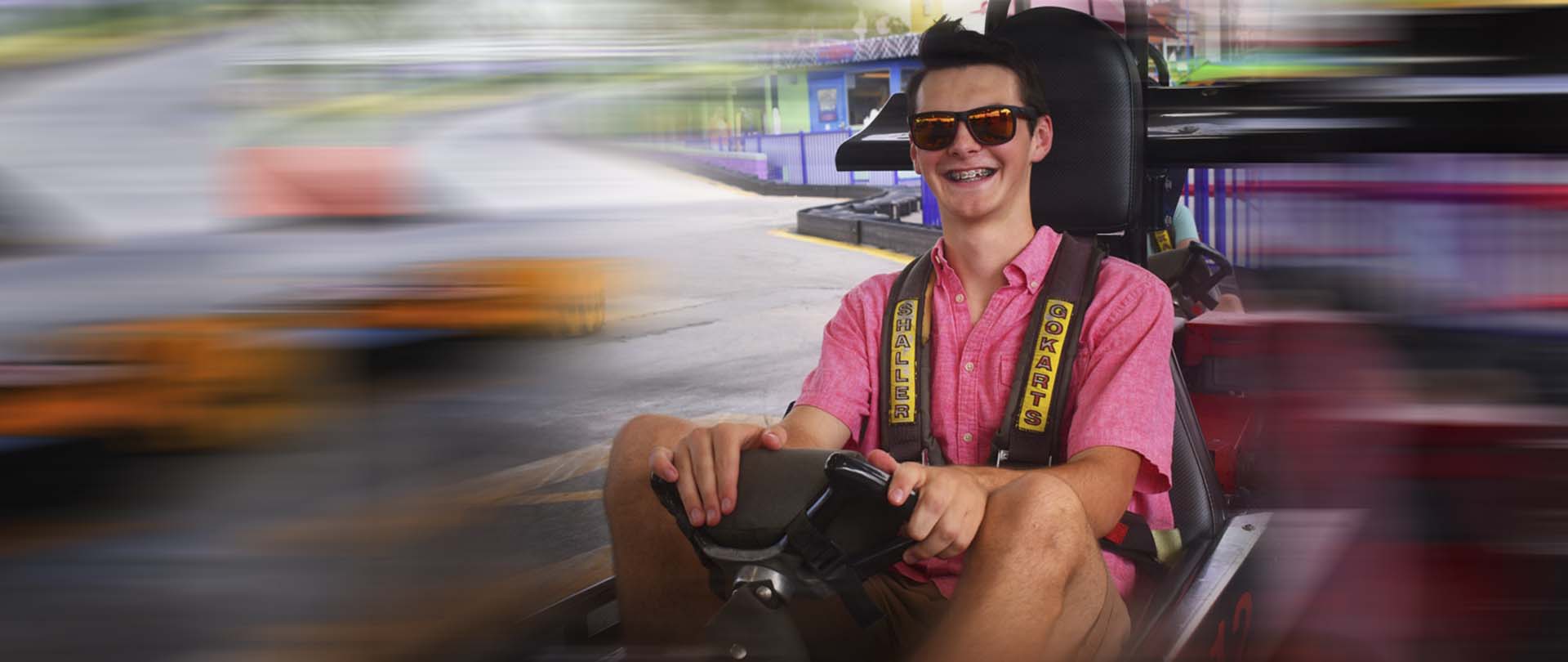 Go-Karts in Pigeon Forge
Fun Stop has three go-kart tracks to choose from. Perfect for all ages that the whole family will love.
Elevated Track | Sleek Track | Pro Track
Elevated Go-Karts in Pigeon Forge
Sleek Go-Karts in Pigeon Forge
Pro Track Go-Karts in Pigeon Forge
Cost to Ride
Single Car is $10 per ride.  Also, take advantage of our deal for $20 for three rides.
Double Car is $15 per ride.  Special deal of $30 for three rides.
FUN STOP FAMILY ACTION PARK Located in the heart of Pigeon Forge, Fun Stop Family Action Park is one of Pigeon Forge, Tennessee's landmark parks! Whether you're a thrill-seeker or just looking for a good time there's something for everyone here at Fun Stop Family Action Park, so bring your entire family and invite your friends for a full day of fun.
(865) 429-4639 Open 10 am daily
Hours may vary during the winter.
3275 ParkwayPigeon Forge, Tennessee 37863
Come enjoy a Pigeon Forge vacation with your family and friends! This city is the greatest place within the Smoky Mountains for a family getaway, a weekend trip for two or to host your convention. Discover an array of fun along the Parkway and explore various attractions, shows, and stores. Stay in a cabin, hotel, condo or be adventurous at one of our many campgrounds. Be sure to pay a visit to Cades Cove and don't miss out on unique events!
Pigeon Forge, Tennessee is located within Sevier County and is about five miles north of the Great Smoky Mountain National Park. The city is a wonderful town with plenty of opportunities for family fun wrapped in wholesome values and Southern hospitality.
Along with the beautiful Smoky Mountain scenery, the city offers a number of things to do. You can find everything from city parks to attractions and more. Start planning your visit today!