November Win a Free Ride
November Win a Free Ride!! This November 2019 win a free Skyscraper ride at Fun Stop Family Action Park. The contest is easy. Simply go on our Facebook business page and tag a friend or family member, make a comment to enter. Don't know what it is?? Sitting on a 10-foot platform, The Skyscraper's base tower stands 80 feet tall, and the windmill-style propeller arms will extend to 170 feet tall at their maximum height, with a maximum speed of 60 miles per hour. At night the Skyscraper features LED light, enhancing the ride experience. this gives you one of the best views of the strip of downtown Pigeon Forge.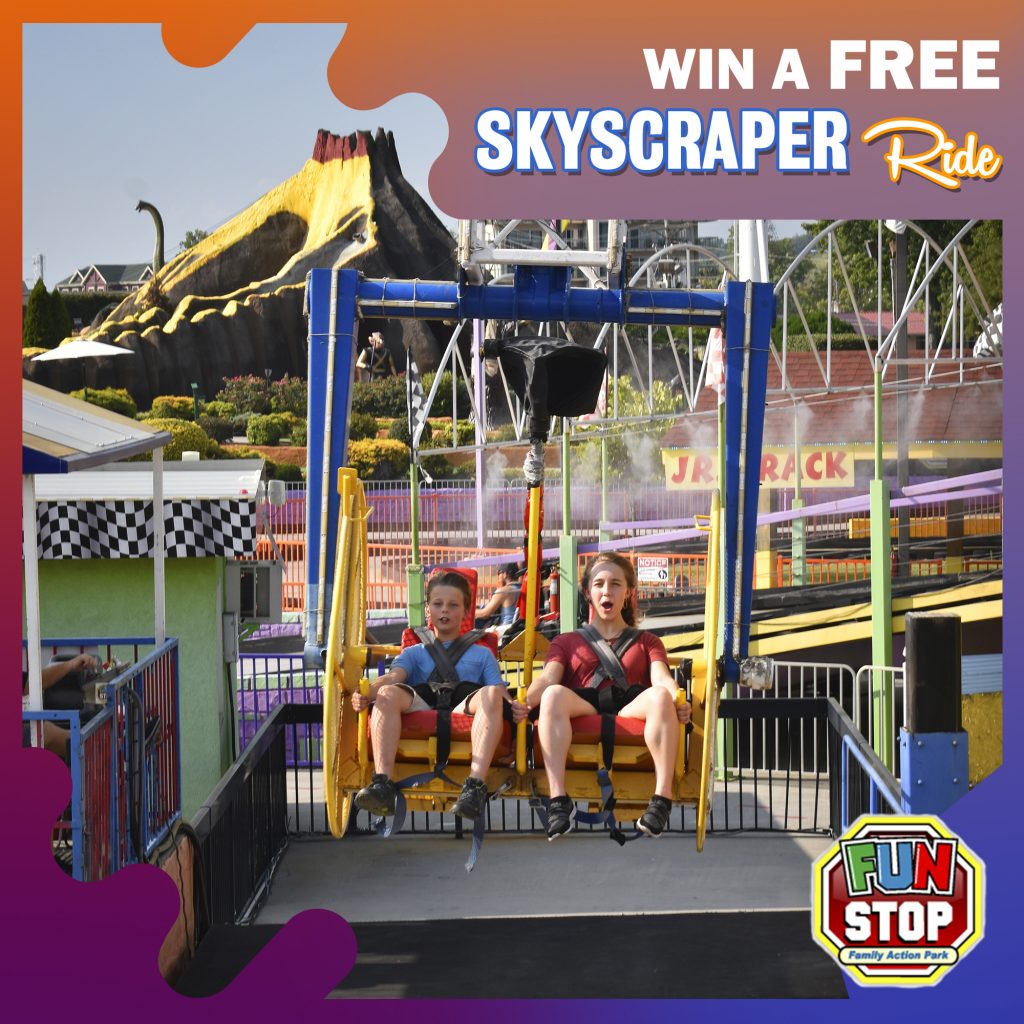 FUN STOP FAMILY ACTION PARK
Located in the heart of Pigeon Forge, Fun Stop Family Action Park is one of Pigeon Forge, Tennessee's landmark parks! Whether you're a thrill-seeker or just looking for a good time there's something for everyone here at Fun Stop Family Action Park, so bring your entire family and invite your friends for a full day of fun.
Fun for all at the Fun Stop Family Action Park in Pigeon Forge Tennessee is a place that the whole family will love. Full of family-friendly action-adventure, from the slingshot, skyscraper, to the zipline and go-kart tracks.
(865) 429-4639
Open 10 am daily
Hours may vary for holidays
Hours may vary for weather
3275 ParkwayPigeon Forge, Tennessee 37863