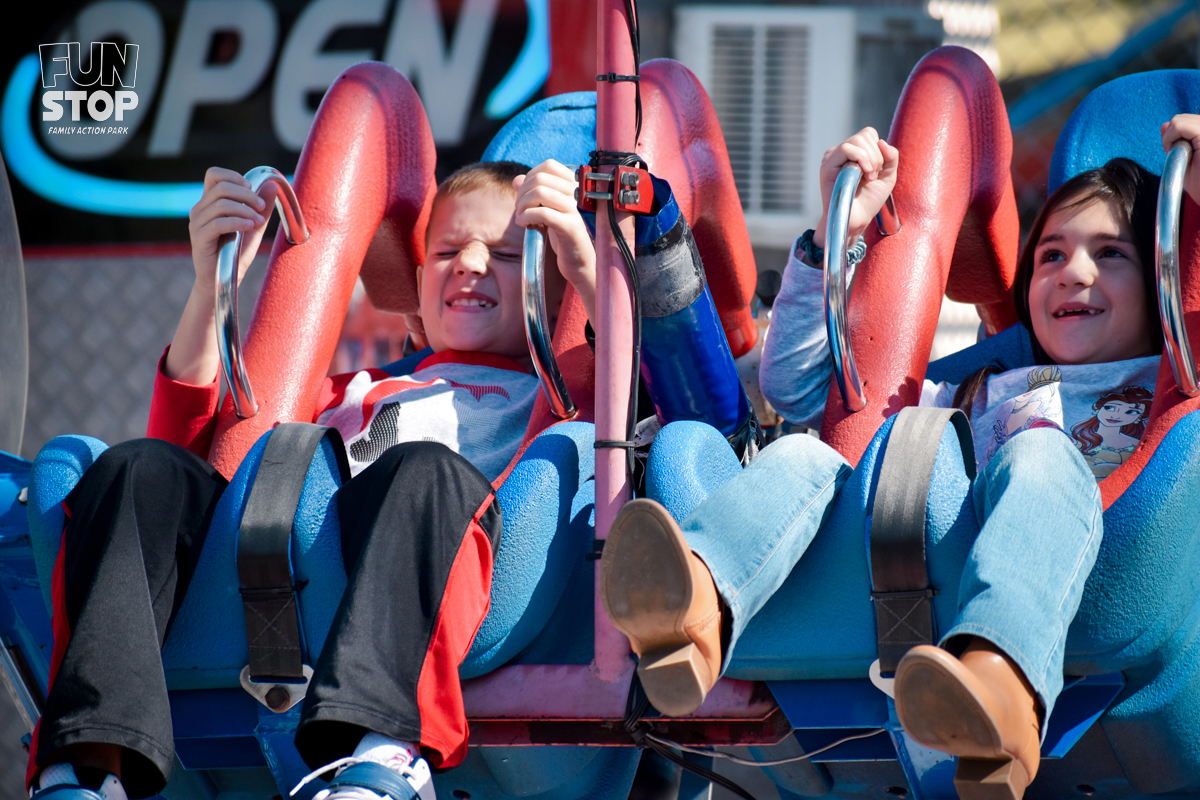 Share the Adventure in Pigeon Forge!
Share the Adventure in Pigeon Forge!
Are you ready to share new adventures in February? Check out our ultimate activity guide. There's something for everyone here! So, get your gals & pals ready for an entire day of Galentine's fun. Make sure to stop by FunStop Family Action Park on your next visit. And, don't miss out on our February 2021 special!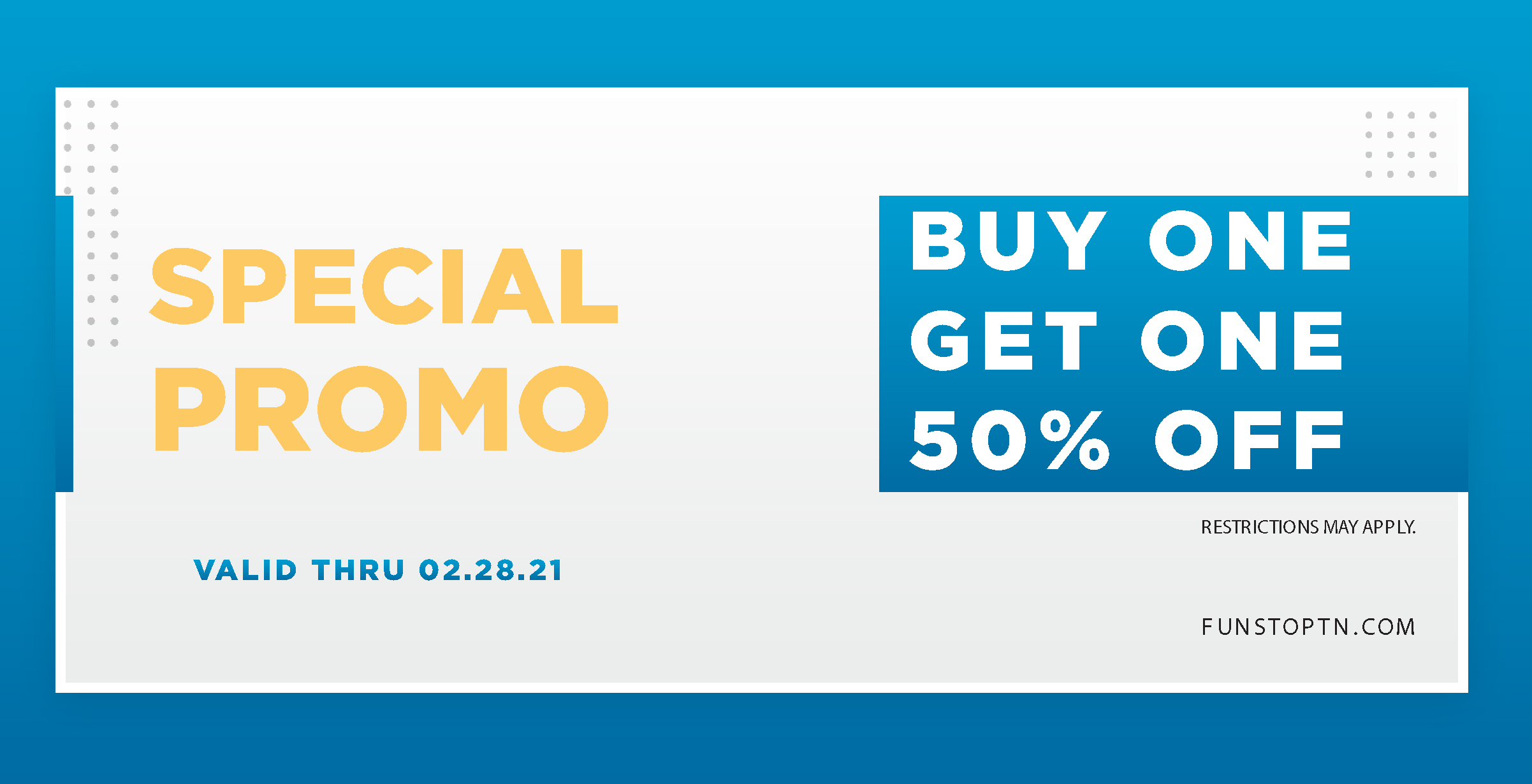 SHOOT FOR THE SKY!
Catapulted straight up to the sky? YES! The Slingshot goes to heights up to 120 feet in the air at speeds up to 60 miles per hour. At the very top, you'll find that extraordinary sense of weightlessness. Then, as quickly as you rocketed up, you'll zoom back toward the ground. Often rotating head-over-heels and bouncing up and down until you come to rest at the launch point. Whew! Did that just happen? It sure did, and once you try Slingshot once, trust us when we say you'll be back for more. 
SEE THE SMOKIES LIKE NEVER BEFORE!
Take flight and experience the Smoky Mountains from all new heights. Soar with the Eagle Zipline is considered a safe and fun activity for individuals of all ages. Fly like an eagle for 700 feet on our Soaring Eagle Zip Line. Go soaring forwards and backwards over the Fun Stop Family Action park. Stop by FunStop Family Action Park today and enjoy a breathtaking, "world-class," flying adventure!
TIME FOR SOME FRIENDLY COMPETITION
ABOUT FUNSTOP FAMILY ACTION PARK
Located in the heart of Pigeon Forge, Fun Stop Family Action Park is one of Pigeon Forge, Tennessee's landmark parks! Full of family-friendly action-adventure, from the slingshot, skyscraper, to the zipline and go-kart tracks. Fun for all, Fun Stop Family Action Park in Pigeon Forge Tennessee is a place that the whole family will love.
Open 10 am daily
Winter hours may vary
More info: funstoptn.com
PLAN YOUR VISIT TO PIGEON FORGE, TENNESSEE
Come enjoy a February Pigeon Forge adventure with your friends and family! This city is the greatest place within the Smoky Mountains for a new adventure, a weekend trip for two or just to break the routine. Discover an array of fun along the Parkway and explore various attractions, shows, and stores. Stay in a cabin, hotel, condo or be adventurous at one of our many campgrounds. Be sure to pay a visit to Cades Cove and don't miss out on unique events!