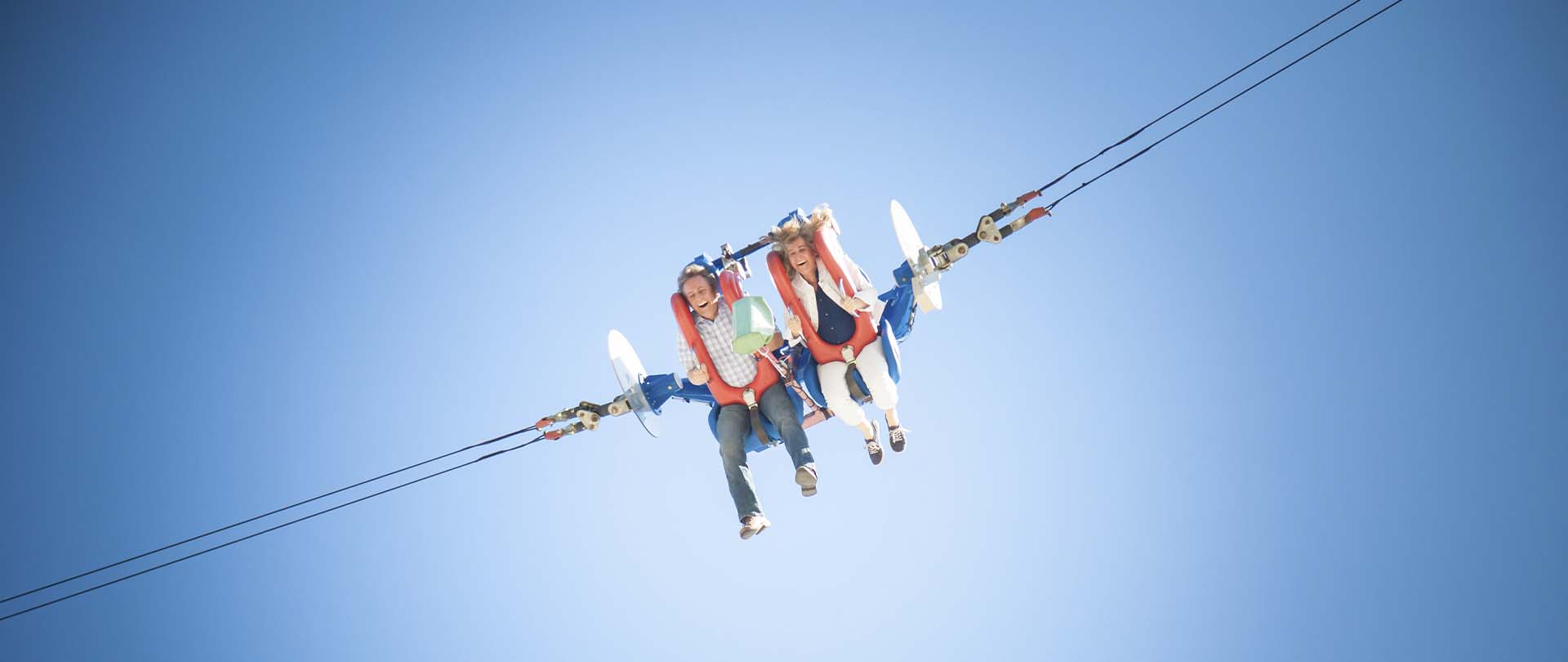 Slingshot in Pigeon Forge
Fun Stop Family Action Park
SLINGSHOT
Who cares about gravity? Defy the force with a once-in-a-lifetime, supernatural experience on the Slingshot. Once you've convinced (or bribed) a friend to join you on this absolutely insane ride, you're both safely secured in a capsule. Then the countdown begins! Catapulted (yes, exactly like a slingshot) straight up to the sky. The Slingshot goes to heights up to 300 feet in the air at speeds up to 60 miles per hour. At the very top, you'll find that extraordinary sense of weightlessness. Then, as quickly as you rocketed up, you'll zoom back toward the ground. Often rotating head-over-heels and bouncing up and down until you come to rest at the launch point. Whew! Did that just happen? It sure did, and once you try Slingshot once, trust us when we say you'll be back for more.  Guests are shot into the sky and soar over 120 feet into the air.
Bring the whole family, and grab a friend or two!  This is a ride you will talking about for years to come.  FunStop Family Action Park is the perfect spot to visit on your family vacation.  Make memories here!
FUN STOP FAMILY ACTION PARK Located in the heart of Pigeon Forge, Fun Stop Family Action Park is one of Pigeon Forge, Tennessee's landmark parks! Whether you're a thrill-seeker or just looking for a good time there's something for everyone here at Fun Stop Family Action Park, so bring your entire family and invite your friends for a full day of fun.
PRICING:
Ride both Slingshot and Skyscraper for $30 per person!
Requirements:
Must be at least 42 inches tall to ride.
Rides (single or combined) must not exceed 450 pounds.
(865) 429-4639 Open 10 am daily
Hours may vary during the winter.